How to start a registry
Starting a donor registry involves more than simply recruiting adult volunteer donors. WMDA has therefore developed programmes to provide countries that would like to start a registry with helping them in this complex process.
Read the WMDA handbook
There are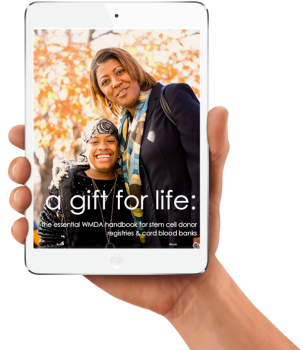 many considerations that are vital to a registry's success, such as creating robust information technology and finance systems. It is also important to assess the feasibility of establishing a registry in the country of choice. Other factors to consider are evaluating the status of unrelated donor transplantation, the need for unrelated donors, and whether there might be existing registries in that country. Planning tasks include determining the optimum size of the registry, strategies for recruiting donors, and identifying how to perform tissue typing. WMDA has developed a handbook with an overview of the steps that need to be taken to start a registry. It is available on request from the WMDA office or for free if you join WMDA.
Join our online education portal
WMDA has different educational opportunities. Our education website in the best place where WMDA members can access: content from previous WMDA meetings, webinars of different WMDA pillars, open access content, online training courses and the WMDA handbook. Interested? Click on the link.