How to start a registry
Starting a donor registry involves more than simply recruiting adult volunteer donors. WMDA has therefore developed programmes to provide countries that would like to start a registry with help them in this complex process.
Read the WMDA handbook
There are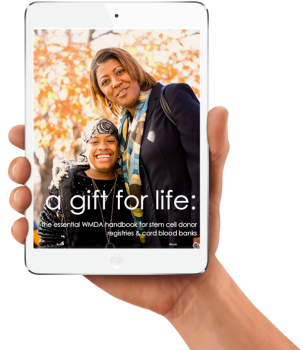 many considerations that are vital to a registry's success, such as creating robust information technology and finance systems. It is also important to assess the feasibility of establishing a registry in the country of choice. Other factors to consider are evaluating the status of unrelated donor transplantation, the need for unrelated donors, and whether there might be existing registries in that country. Planning tasks include determining the optimum size of the registry, strategies for recruiting donors, and identifying how to perform tissue typing. WMDA has developed a handbook with an overview of the steps that need to be taken to start a registry. It is available on request from the WMDA office or for free if you join WMDA.
Learn how to search for a donor or cord blood unit
A registry must ensure that search requests, donations and shipments are performed within the legal requirements of the country where the registry is located. If the donor or the patient is fro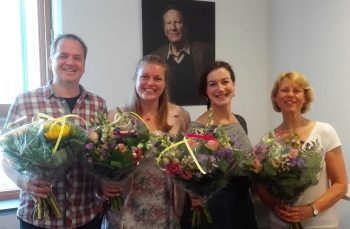 m abroad, then international WMDA standards must be complied with.
Finding the best donor for a patient is a process comprising many steps. With the help of experts in the fields of stem cell transplantation, HLA and unrelated search, WMDA has therefore developed an education programme for search coordinators. Currently, WMDA provides a basic and an advanced level course. Each course is nine months long, consists of nine modules and is completed with a final exam.
The e-learning system is accessible 24/7 and each module is available for three weeks. The basic level course covers the following subjects:
Cells and haematopoietic system
Basic concepts in immunology
Medical basics of haematopoietic stem cell transplantation
Basic genetics of HLA
Human leucocyte antigens (HLA)
HLA matching
Registries and cord blood banks
Search strategy
The donor experience
Interested? Read more about WMDA education programmes here.
Attend WMDA meetings
If you are starting up an orga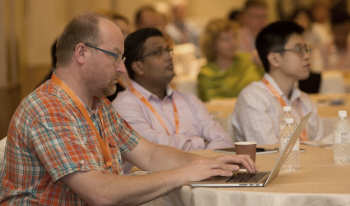 nisation to perform searches for unrelated transplants, or an organisation that would like to facilitate international transplants, it is highly recommended that you become familiar with the WMDA and its standards and recommendations.
It is also a good idea to attend WMDA meetings to meet other registry representatives and learn about alternatives practices.
Your organisation should become a member of the WMDA as soon as possible to enjoy the following key benefits:
Recognition: WMDA membership will help grant legitimacy to local governmental bodies.
Participation: you can participate in developing international policies pertaining to bone marrow, peripheral blood stem cell and cord blood donations.
Accreditation: WMDA regular membership gives you the opportunity to apply for WMDA accreditation.
Leadership: you can be elected as one of the association's many office holders.
Networking: you get to meet international colleagues, which makes it easier to exchange international transplants.